~Life Paths~
Animal Totems & Earth Medicine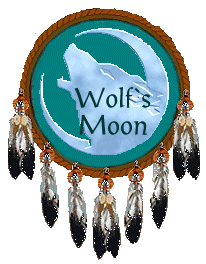 Services List & Description
Totem Readings
Birth & Power Totems Reading $30
Solar Return package (present & upcoming birth year) $40
Complete Life Path Reading. Includes Birth, Power, Theme & Mission Totems (along with current Solar Return) $75
Description of Readings
With this inheritance of Sacred Life, we have been blessed with an ever changing and evolving Path that is the unfolding of the Soul`s Unique Purpose. Journeying beside us as we traverse the Sacred Hoop, are the Animal Allies whose Wisdom, Protection, Guidance and Medicine assist us on our Path.
Birth Totem Reading We discuss the role that your Birth Totem has beside you on your current Earthwalk and learn the challenges, gifts and attributes that this wise Animal Spirit brings to us as we Journey around the Sacred Hoop of Life.
Birth & Power Totem Reading In addition to learning what wisdom your Birth Totem has to offer you, we discover your Power Totem, that Animal Ally that is the reflection of your own unique and individual Soul. This is the Animal Totem that journeys beside us as sacred brother/sister lifetime to lifetime, and is the Ultimate manifestation of the beauty of our own divine spark of eternal Life.
Solar Return Package The Solar Return is a chart that delineates the energies, challenges, lessons and opportunities that await you in the present and forthcoming Birth Year.
Complete Life Path Reading With the Life Path Reading, we discover & discuss the Animal Spirits that travel alongside you, and thus uncover your Soul`s Unique Purpose for taking up the Robe of Physical Life. We begin with a clearer understanding of your Birth Totem, and weave our way along to the Power, Strength & Beauty of your Power Totem, followed by the awareness that for each journey we take on the Good Red Road, we have chosen a ~Theme~ and this is where we celebrate in the wonder and wisdom of that Animal Totem who brings us our Life Theme. Then we gain insight into the special Mission that awaits your completion and respectfully acknowledge and welcome the Spirit Ally that assists you in the fulfillment of your Sacred Life Mission. Finally, we examine the ~Shadow Side,~ that aspect of your Earthwalk in which you will encounter your greatest challenges, pain and opportunity for growth, followed by an examination of the energies, opportunities and gifts of your present and upcoming Birth Year.
---
To schedule a private reading
The methods through which readings are conducted are as follows:
Postal Service (Snail Mail) (This is the most popular option) You receive your reading in a beautifully, bound "book" format along with stunning artwork of your Personal Totems. Shipping & Handling is covered in the listed price for the specific reading, as long as it is shipped via airmail within the continental U.S. For readings sent outside the U.S., or for rush or overnight delivery, there will be additional Shipping & Handling fees.
Email You will receive your personal reading via email, however, be aware that due to intensive graphics & large content (average reading is approximately 20-50 pages in length), this option can take up a good deal of space on your hard drive.
Live Chat This option allows for a "real time" one on one consultation during which you will be able to ask questions or receive clarification on those items you may need further understanding of. Ahead of the scheduled chat (conducted in a completely private chat room), you will receive your "book" via snail mail, hence any additional charges for rush, overnight or out of country delivery are also applicable.
Phone As with the option above, this format allows you the ability to ask questions or receive clarification "real time," and you will also receive a hard copy via mail. This method generally takes anywhere between 30 minutes (for Birth Totem alone) to 2 hours for the Complete Life Path reading, and you are responsible for any long distance or toll charges in addition to the service fee listed.
Audio Tape In addition to receiving your "Life Path book" via postal service, you will receive an audio tape of the complete reading. This is a good option for those who may be sight challenged or that prefer an auditory reading. Five dollars is added to the reading fee to cover the cost of the tape and additional postage.
---
***If you are interested in discovering your personal
Animal Totems & uncovering the beauty and mystery of
your Soul`s Unique Purpose, schedule a private consultation with Wolf`s Moon by clicking on the Mandella at the top of the page.
Please include your name, contact address, date of birth,
consultation desired (Birth Totem, Complete etc.)
and method of reading desired (e.g. postal service, phone . . .)***

If you have any questions you would like to see answered & added to the FAQs (Frequently Asked Questions) page, please send an email with your question.
This page last updated January 24, 2001 Copyright © 1999 - 2002
All Rights Reserved Life Paths with Wolfs Moon

 To contact my personal ICQ Chat and Homepage, please click here